Rehabilitation Services in Texas
If you've just had hip/knee replacement surgery and returned home safely, it's now time to think about physical therapy. At Azle Manor, our committed specialists are devoted to top-quality care and unmatched results in a variety of different rehabilitation areas. Our therapists work towards setting goals by completing well-thought-out activities and objectives to achieve results. Residents will have programs personalized to their specific goals to help achieve what was set out to accomplish. We deliver compassionate care through physical therapy, occupational therapy, and speech therapy.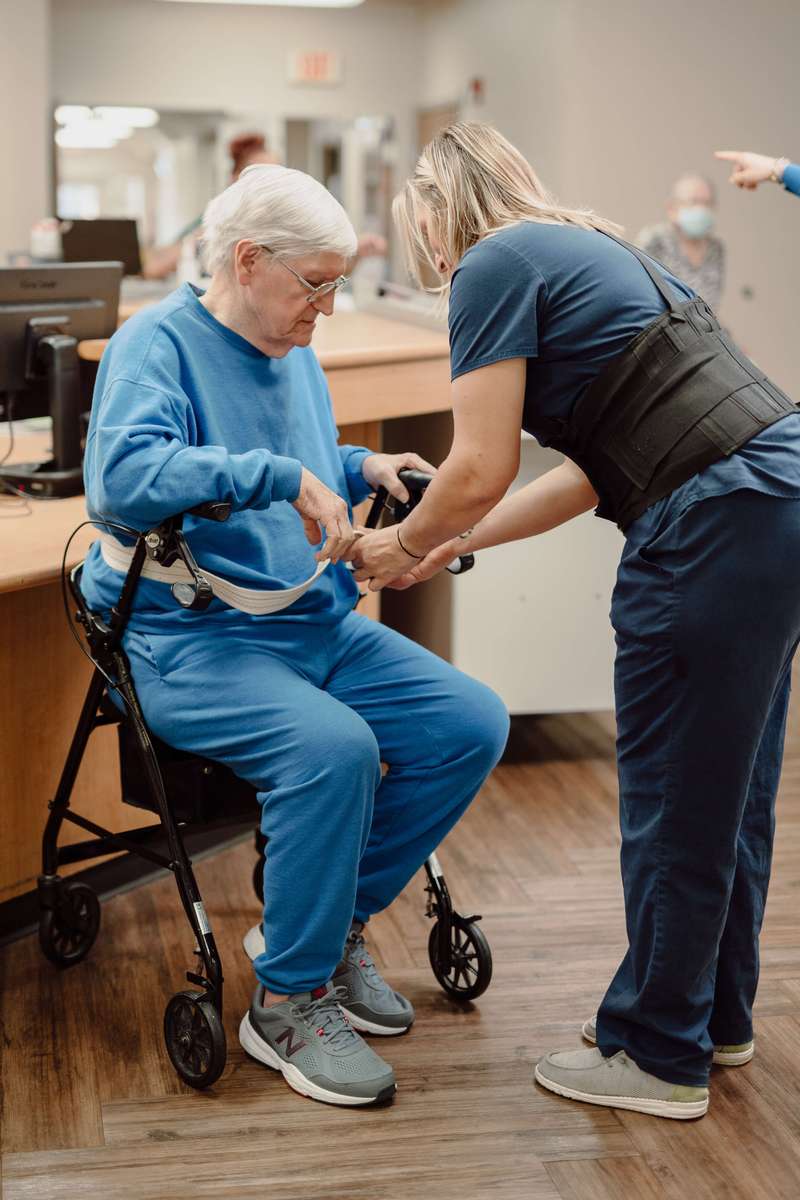 Physical Therapy
Our physical therapy services are personalized for you to regain your physical strength and conditioning. This means reduced pain and increased mobility. We specialize in individualized treatment programs to adapt as you progress to meet your goals. By doing this you are able to gain back physical strength and prevent future injury.
Our areas of treatment include
Increased strength and mobility of the body
Pain management
Increased balance, coordination, and ability to walk following a fracture
Skeletal and postural alignment
Range of motion exercises
Hip and Knee replacement
Wheelchair education
Home exercise programs
Education on proper body mechanics to reduce future injuries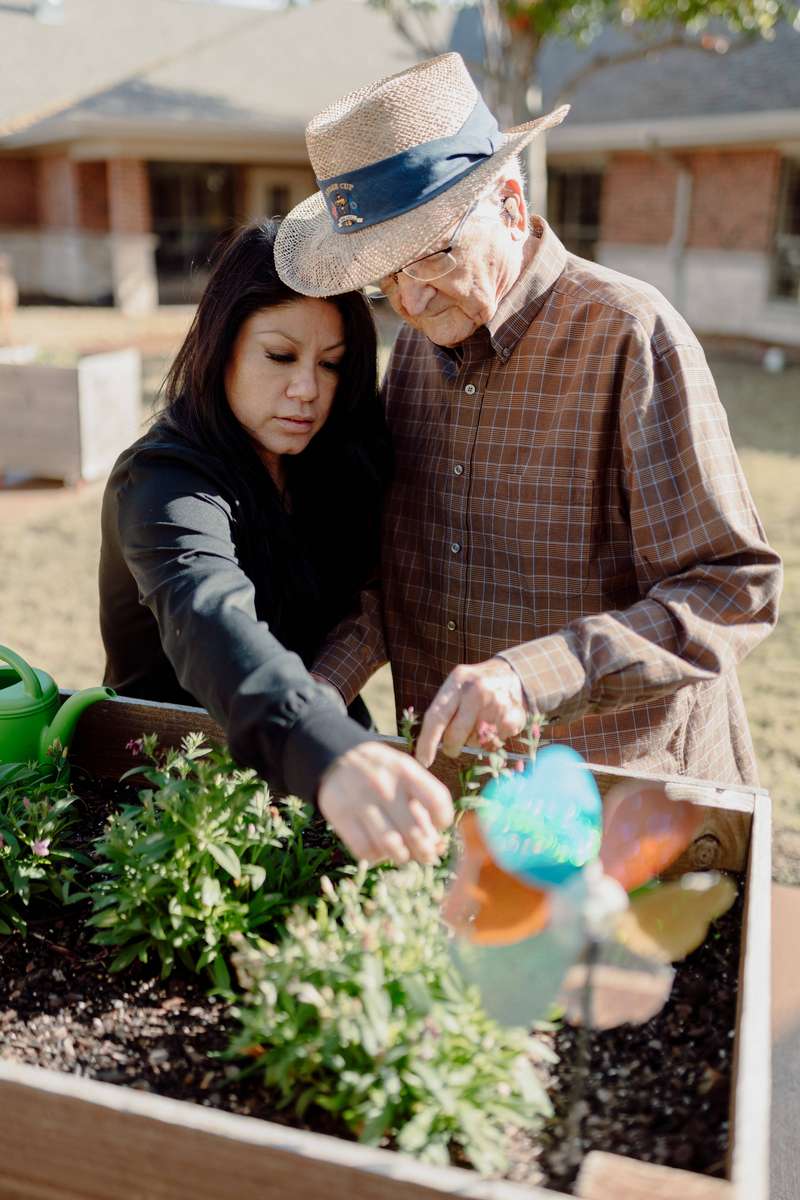 Occupational Therapy
Our professional occupational therapist work with you to restore functional daily living and working activities that may be impaired. We specialize in individualized activities to help you adapt as you progress to meet your goals.
Our areas of treatment include
Seating and positioning
Increased mobility
Functional self-care skills (bathing, toileting, dressing, eating)
Home exercise programs
Strength and balance training
Range of motion
Adaptive equipment training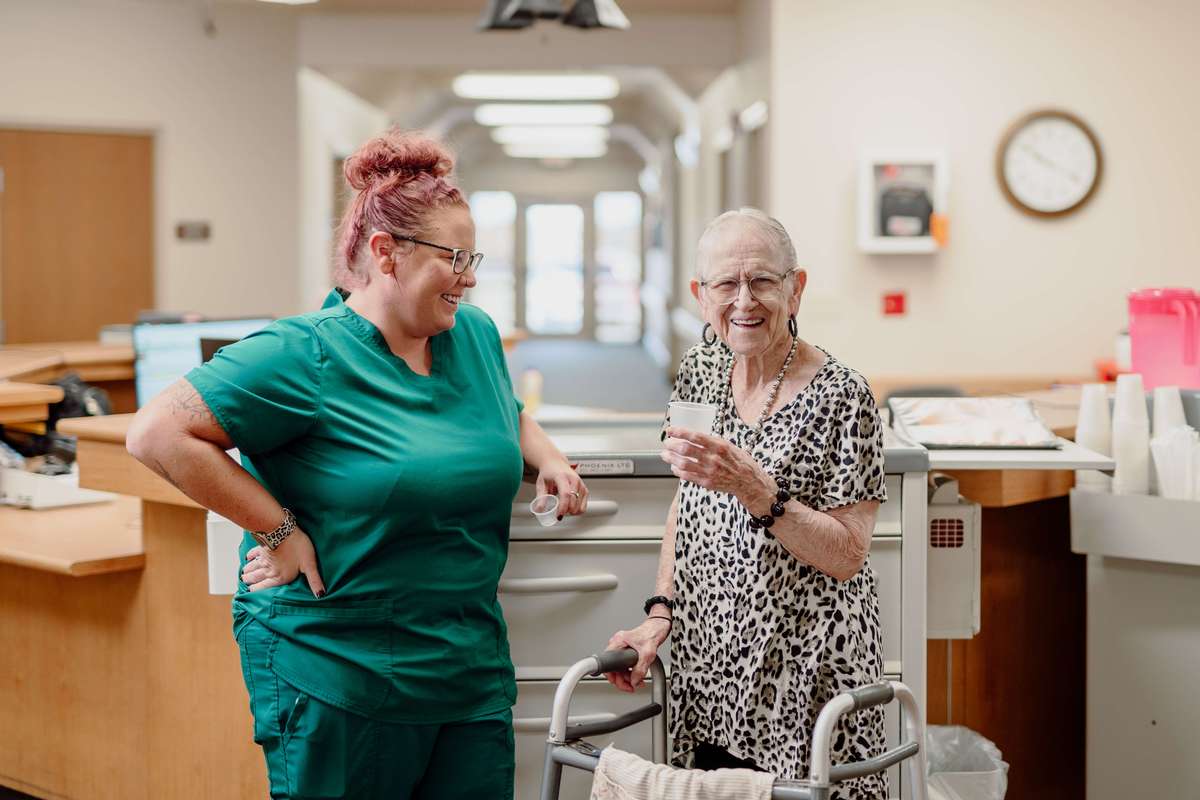 Speech Therapy
Our speech therapist offer will design a program and work closely with you to restore your abilities in language, swallowing, and cognitive-communication. Our professionals work with people who have been affected by stroke, dementia, brain injury, or other neurological disorders. In addition, we design specific treatment for residents with respiratory illness, hearing impairments, and medical conditions.
Our areas of treatment include
Improving speech
Improving chewing and swallowing ability
Deep pharyngeal neurological stimulating (DPNS) therapy
Executive functioning
Oral motor skills
Improving cognitive skills
Family/caregiver education
What Is a Skilled Nursing Facility?
Skilled nursing facilities offer heath care services from licensed professionals. We provide care for individuals who require a higher level of care than assisted living facilities.
To be considered a skilled nursing facility, nursing centers must be certified by the CMS and are subject to frequent inspections to ensure quality care is being provided.
What are some services that may be offered at a skilled nursing care facillity?
Wound care
Intravenous (IV) therapy
Injections
Catheter care
Occupational therapy
Speech therapy
Physical therapy
Vital sign monitoring