Azle Manor Healthcare Amenities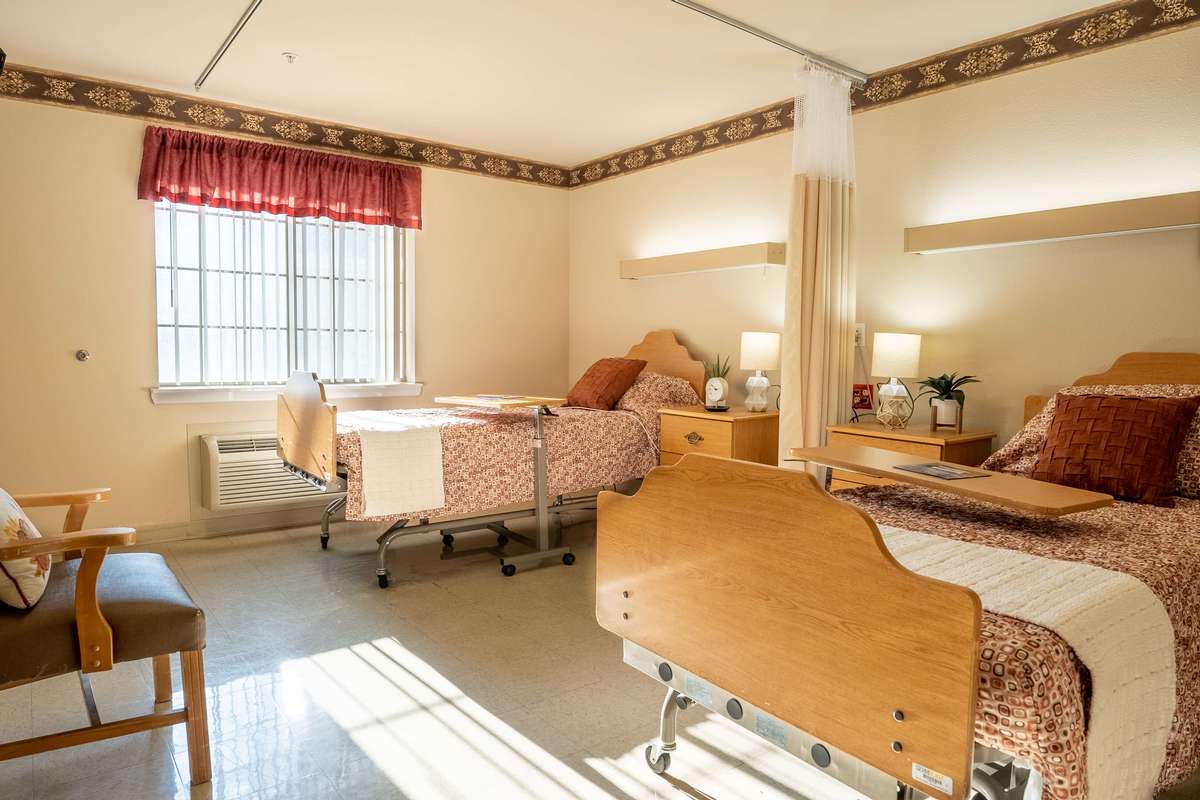 Comfort & Leisure
Spacious lobby
Dining room for family and friends
Therapeutic whirlpool bath tubs
Beauty and barber shop
Outdoor patios
Spacious lobbies and lounges with televisions
Interfaith religious services
Family centered wellness and activity program
Electric Beds
TV provided with
Basic cable
Courtyard and Gazebo (Residents can enjoy outdoor activities)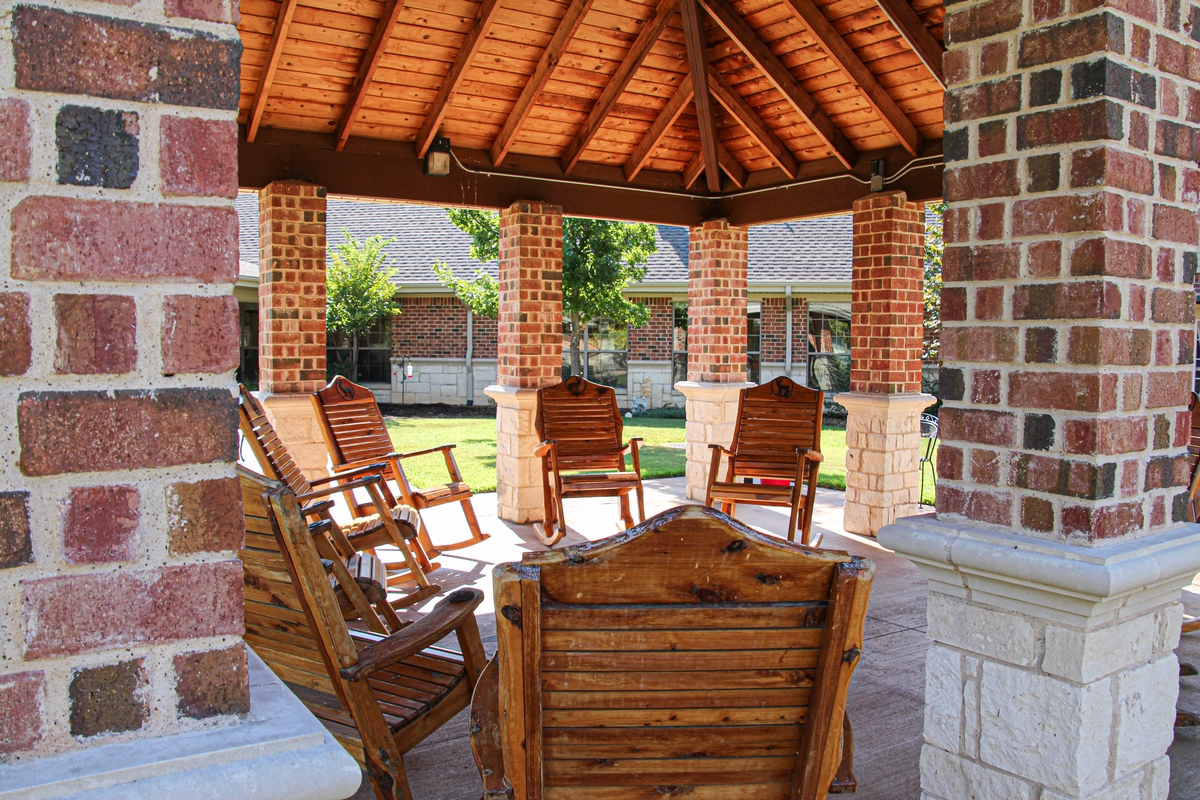 Amenities & Services
Physical, Speech and Occupational therapies
24-hour Skilled Nursing
Therapeutic diets, 3 meals of their choice served daily plus snacks
Assistance with activities of daily living (dressing, bathing, grooming)
Resident/Family Council
Hospice Care
Podiatrist
Dermatologist
Psychiatrist/Psychologist
Optometrist
Dentist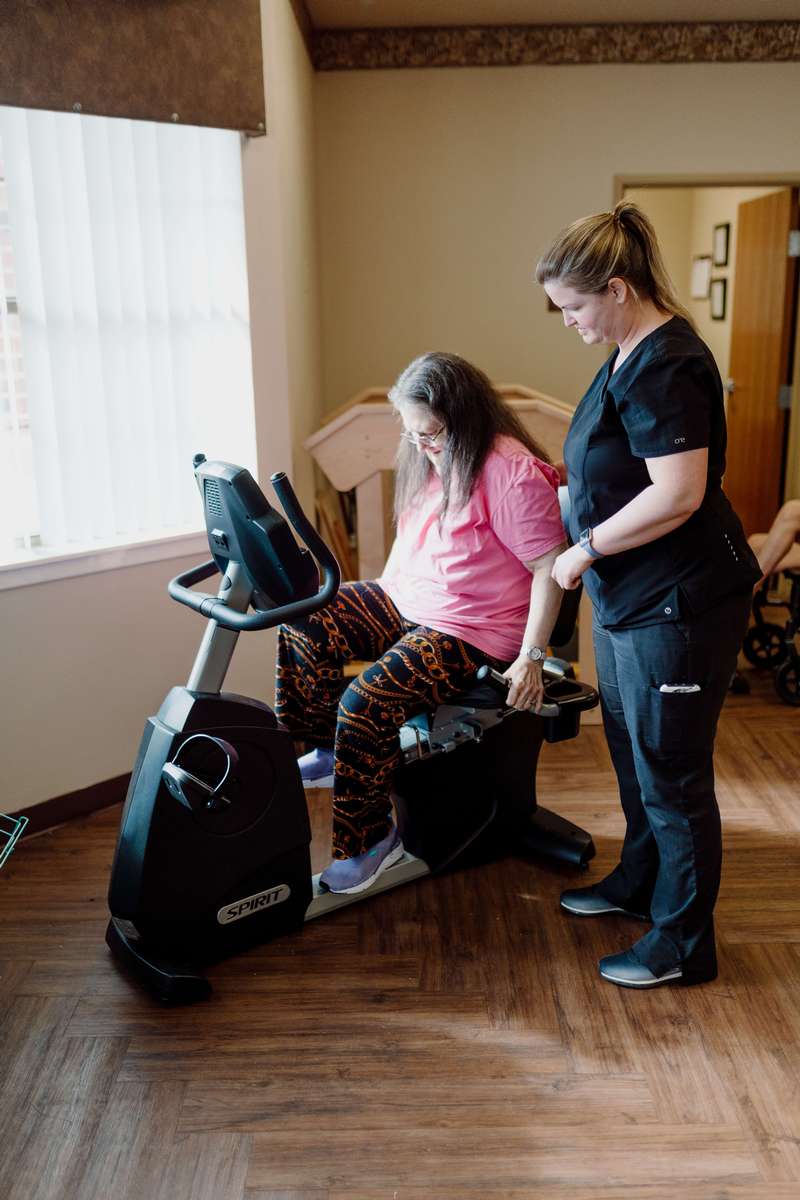 Quality Nursing Center
The quality care we provide is accomplished by staff that is trained to care for the individual needs of each resident. We provide care according to each resident's particular functioning level, ranging from early dementia to medically complex needs.
Care of the resident is directed by an attending physician.
A Licensed Registered Dietitian conducts ongoing assessments of each resident's nutritional status. Specialized diet plans are provided as appropriate.
Azle Manor Health Care and Rehabilitation, a skilled nursing facility, is certified for Medicare, Medicaid, private and Hospice.
SOCIAL SERVICES
The Social Services Department identifies the psychosocial needs of the residents, assists in helping residents achieve their highest potential and facilitates discharge planning. Social Services staff work with all departments to develop a care plan to assist residents in achieving their goals, which often include returning to their home or lesser level of care following rehabilitation.
REHABILITATION SERVICES
Licensed therapists provide physical, speech and occupational therapy for individuals recovering from major illness and surgery, neurological conditions, and orthopedic conditions. The therapist evaluates the individual and determines a plan of care, including frequency and intensity that best meets the resident's needs and goals.
RECREATION SERVICES
Azle Manor Health Care and Rehabilitation offers a variety of activities seven days per week. Social gatherings, Educational programs, Outings, Crafts, Music, Exercise classes, fishing trips, monthly "Meal Out", pet therapy and Church Services are some of the items offered.